It's extremely rare to have snow at low elevations here in the Pacific Northwest, but thanks to a series of unusual conditions (like the Pineapple Express) we've had 2 really nice storms–one at Christmas, timed perfectly for Beverly's visit and our ski vacation.
Did I mention the record-breaking 11 days missed of school due to ice and snow?? School was closed 2 days before the holiday break started, and then didn't resume on schedule due to weather (severe ice). Finally the kids went back for a couple days and then the 2nd storm hit: this one was full of actual snow down here at sea-level. We missed a few more days, then D got a bad head cold the evening before we were to so back, so he got an additional day off…we have become quite adept at Playing School.
(It's been challenging to get back into the swing of things, but now having caught up a bit with work and things settling down, I'm carving out time to blog again).
Anyway, we couldn't have timed our yuletide trip up to Mt. Hood any better. We drove up, got settled into our condo, and it snowed all night and the next day. In fact it was a bonafide blizzard, but since it was our first day on the slopes, we were not deterred. D took a 2 hour lesson (returning with ice crusted onto the neck collar of his coat) and Beverly somehow managed to photograph this:
Ha! I have no idea if this is us or not (I think maybe not) but that is indeed how we looked!
Here are some others from that first day at Timberline Lodge.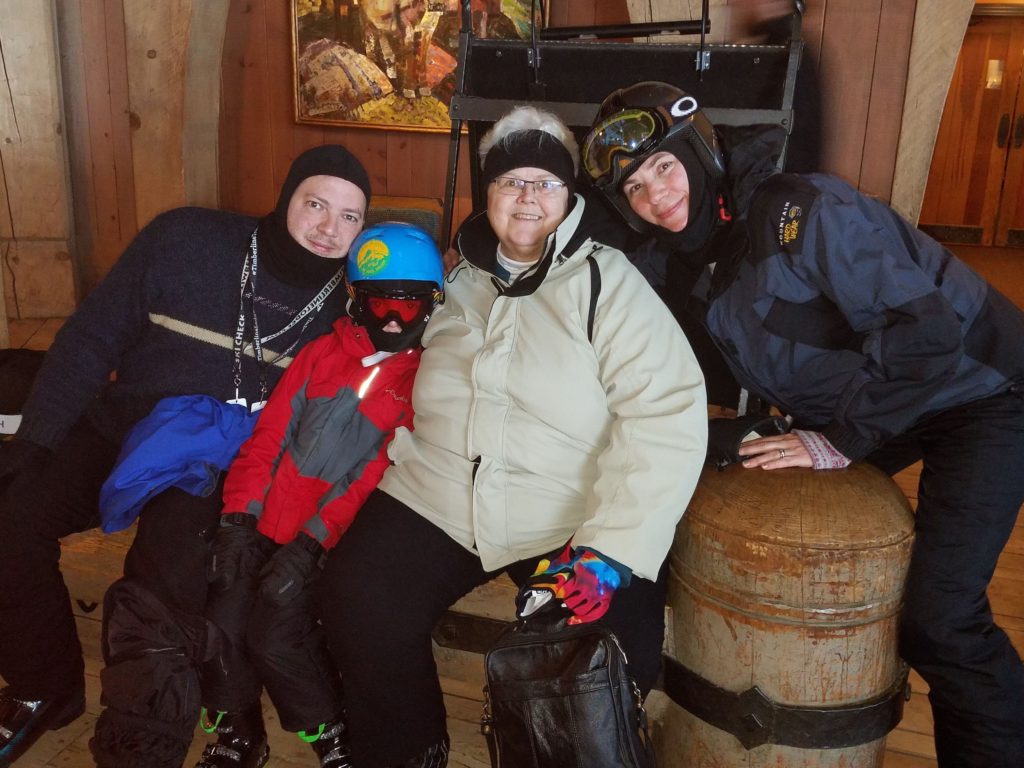 Brave and patient Beverly joined us on our ski adventures each day as the royal photographer. She got great shots of us on the slopes, and the captured the remarkable scenery (and the crazy snowblind driving above). Thank you Grandma! Here are some of my favorite shots of hers (check her Facebook page for others).
We had so much fun. We had some excellent meals, played new games (like Zeus on the Loose, and Clue), and kept warm in our cute condo at night.
And check out this fish, who still had energy to swim after a long day of skiing: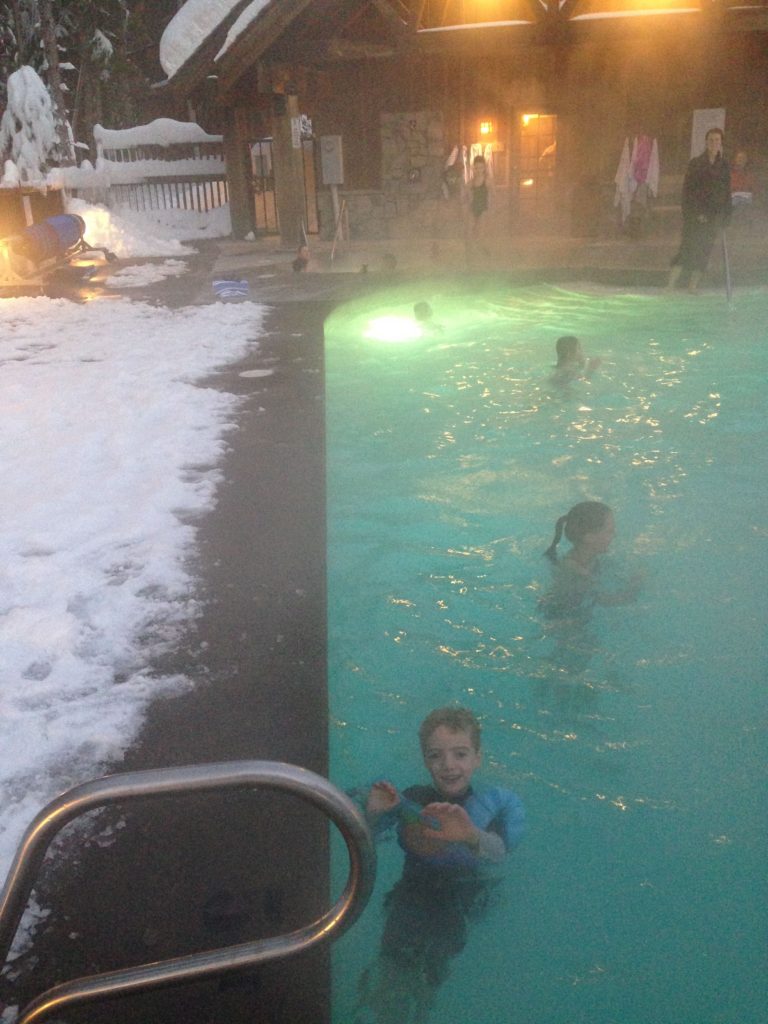 Here is a slideshow of the rest of our snaps, including the dump of snow we had after Beverly left us.
Thanks for putting up with our crazy adventures, Beverly!