We have really been trying to get up to the ski hill to have a wintry experience with D, but the snowfall's been so poor up there we didn't want to experiment and have him not love it.
Normally it's very rainy this time of year for us, but snow is rare. A front has been sitting off the west coast for several weeks, preventing our normal showers. So we were delighted on Thursday when a weird wind from the east (Columbia Gorge) blew in and collided with moisture from the west and we got blanketed in dry dry powdery snow.
Granted, we only got about 4, maybe 6, inches in some places, but for us, it might as well have been Park City, Utah.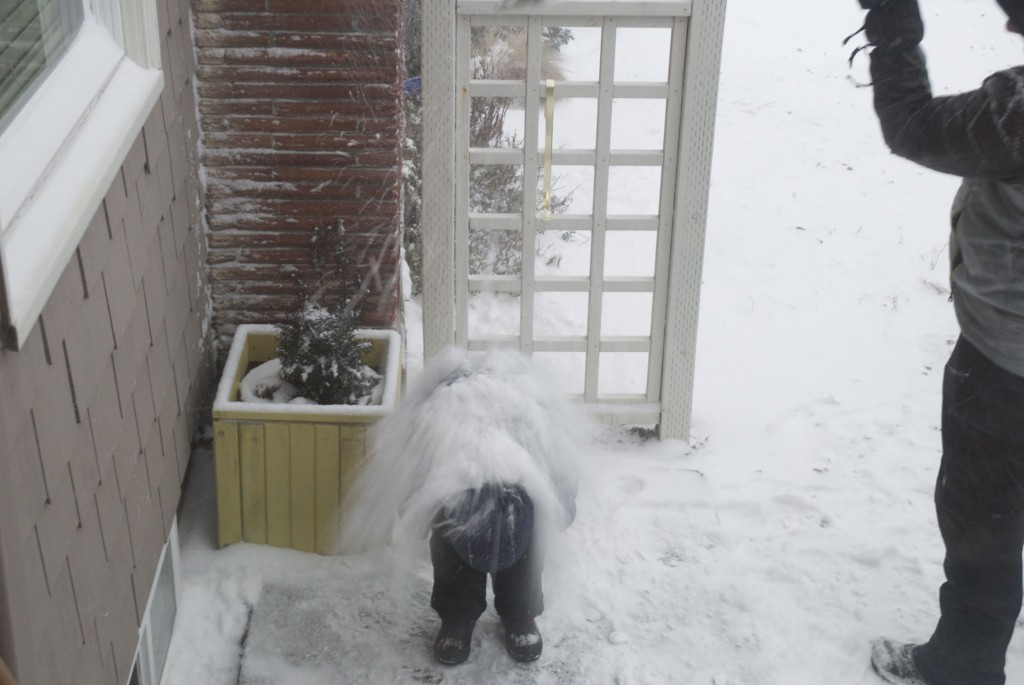 Here we are "sledding" in the newly-falling snow on Thursday. The small amount of snow let us start off nice and easy.

Despite D having a cold, we've been outside a lot — who could resist? We've been living it up like we're on a ski vacation: trudging around in the snow in all of our gear, drinking hot cocoa (D will drink tea now! lots of honey helps), playing games by the fireplace, and slurping up bowls of homemade chicken soup.