In what I'm told is a typical winter pattern in these parts, our beautiful snow was converted to crusty ice during last night's freezing rain spell.
We woke up to this scene on the window pane glass this morning.

Therefore, a special police force was summoned to work on this crisis.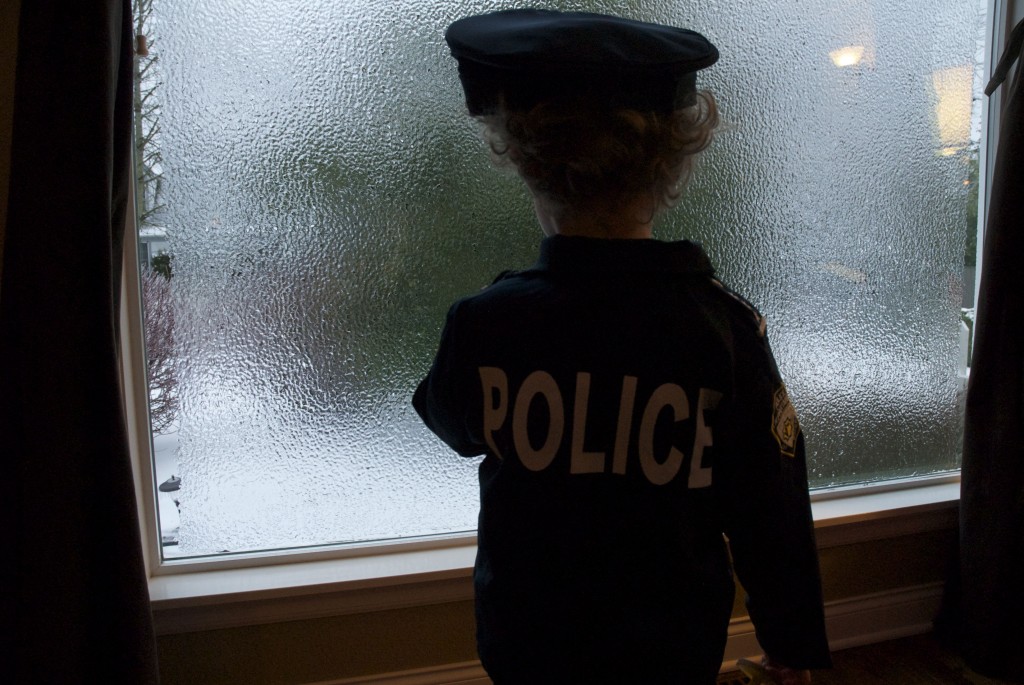 Later in the morning, a rescue boat was needed to help fetch stranded travelers. It had to be constructed first, however.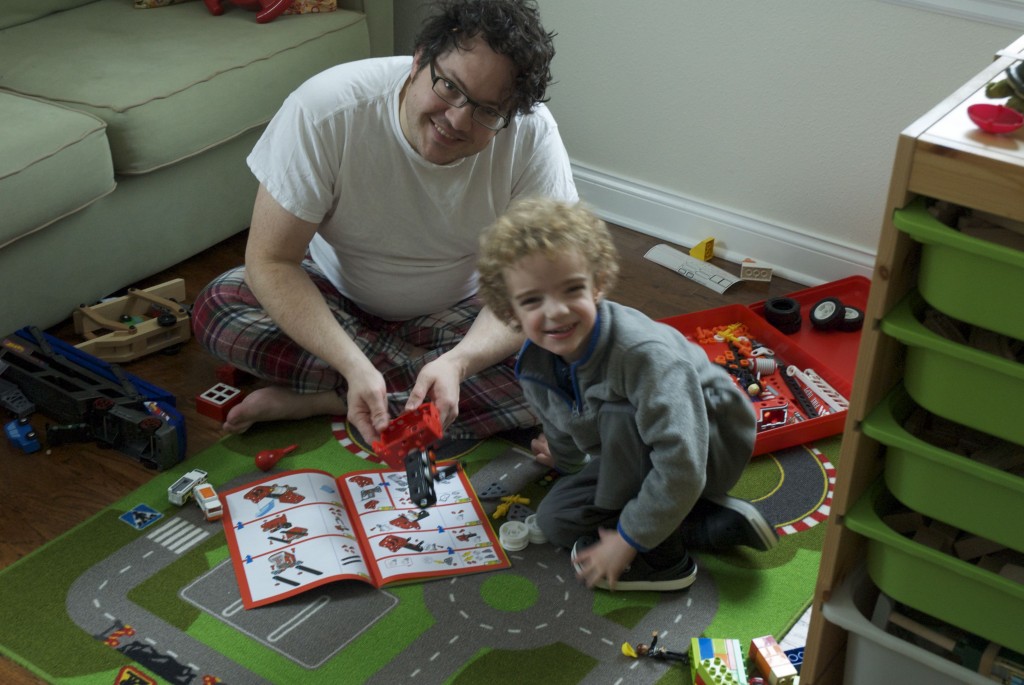 Any poor souls stuck out on the ice were all brought home safely via sledge: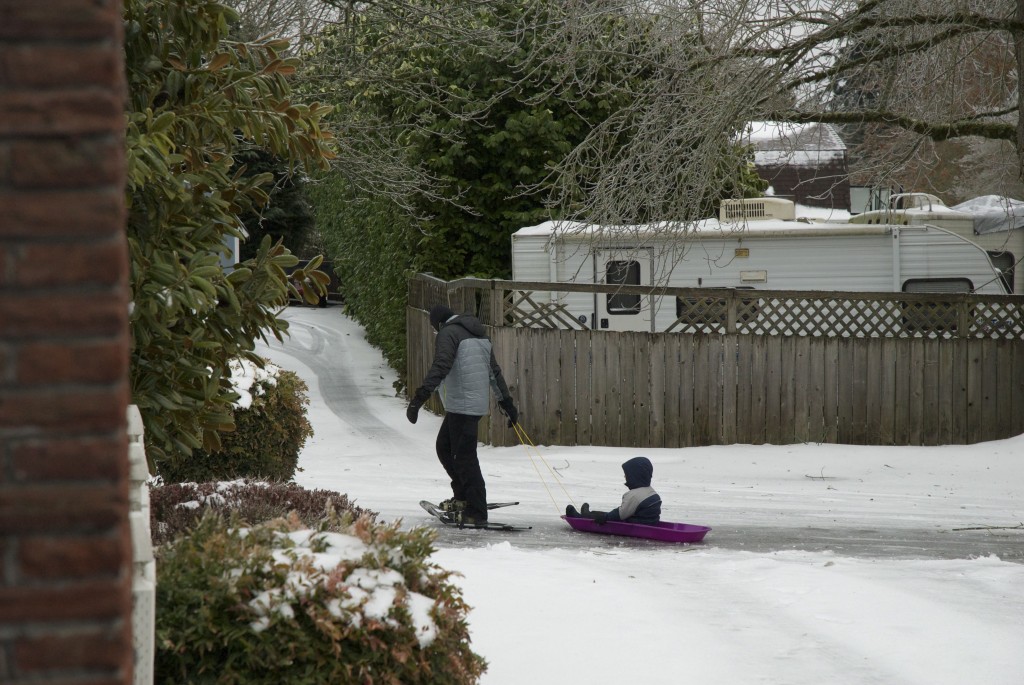 And then a mechanic was called upon to address the ice on the vehicles.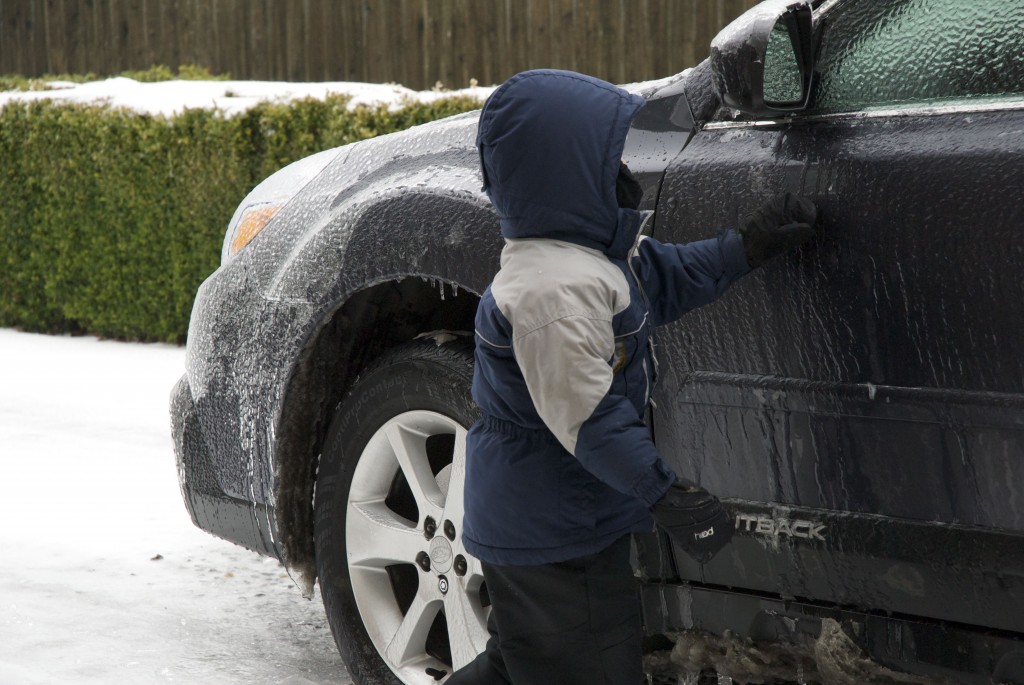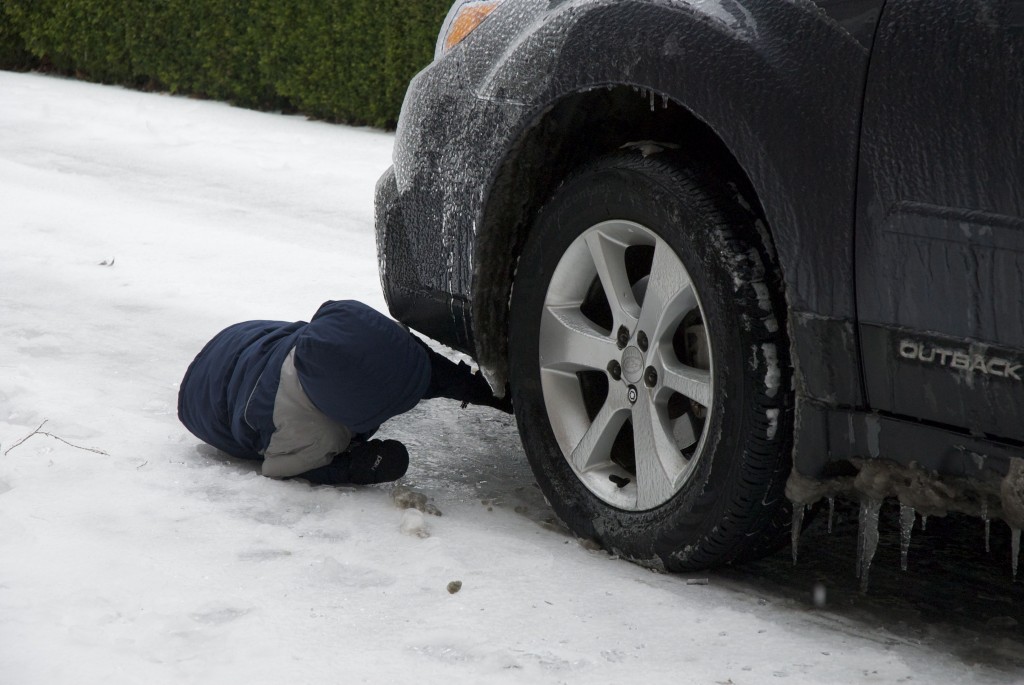 It's been a busy day here saving lives and breaking up dangerous ice patches, but it had to be done. What brave boys!