A couple times, D has mentioned writing out a Christmas list. One day recently, he even "wrote" out his items using one of those magic erase boards. I took dictation:
A new fire engine with lights and sounds. Not too big, ok Santa? Next, new construction vehicles. And a Jaguar with left-hand drive. Better puzzles, and more stuffed animals, that talk."
Yes, a Jaguar (toy car) with left-hand drive! Grandpa Ed brought him one in October that is accurately British and thus features a right-hand drive…while this was novel he would like to use the Jag on our roads so this poses a problem in his mind!
He is asking for the stuffed animals that talk because currently I voice the thoughts for many of his animals. Often at bedtime, Bear "tells" stories. These have become very elaborate, culminating in a story of how Bear lost his voice: he was a real bear, in the woods, who wanted to live with a boy in a nice warm house. So he procured a magic potion from his friend Hare, followed the boy home and swallowed the potion, and turned into a stuffed animal. But all magic comes with a price, and his was losing his voice…
D got a chance to recite his list when we went to visit Santa in Kansas City. Here he is listing each item!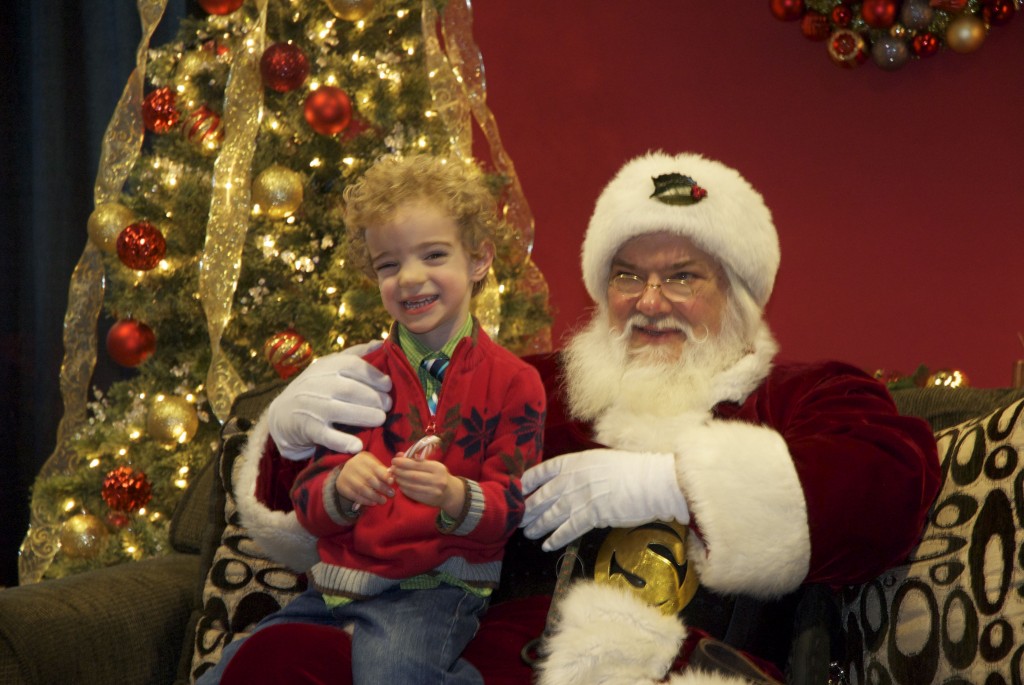 Waiting in line, with Daddy…I just never get tired of seeing these two smile.