For my birthday, Mom sent a battery-operated vacuum cleaner that is supposed to save me time. Any new item in the house must be vetted by my management, though, before it can be used by me.
So much for saving time…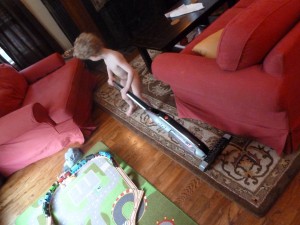 …now do you have a machine that will dress my boy?
Doing, doing doing…this little guy is interested in all things mechanical. Here are the young one and the old one conquering new Ikea filing cabinets.