We took a trip down to The Pearl to our fave urban swimming hole at Jamison Square.
Dashiell didn't remember the water park there; he doesn't remember how much fun he had there last summer…what he did take note of was the streetcars that go up and down the streets surrounding the park. So Daddy and D hopped on and off of a few, while Mom cooled her heels in the shade.
While scoping out the scene, I caught sight of this beauty (file under: "You Know You're in Portland When…")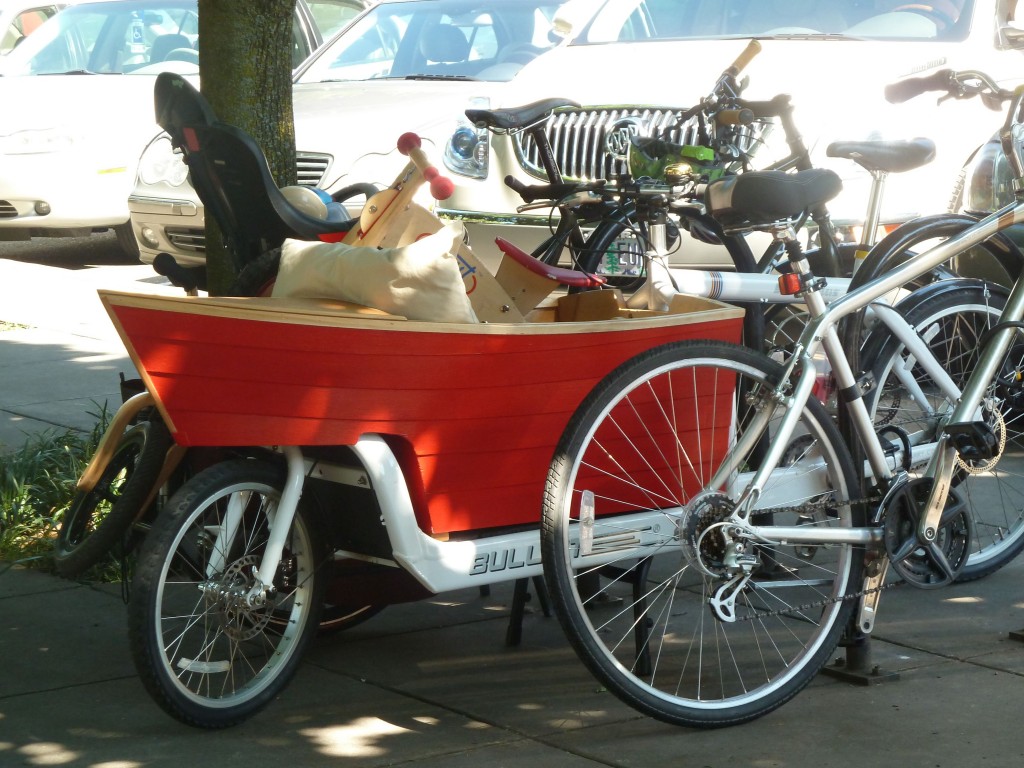 (and yes, I want one).
Anyway, there were masses of people partaking on a gorgeous Saturday…
Here is D later, fresh off a streetcar, looking for his next thrill: