When D was about 1-and-a half, I wrote a blog entry with a video where D attempts to climb up on a slide at Ikea, accompanied by the traditional Hawaiian song "Leahi," performed by Gabby Pahinui, whose music features heavily on The Descendants soundtrack, which was in rotation at our house at the time (and is still excellent, I highly recommend it).
Leahi is Hawaiian for "tuna forehead" aka, Diamond Head,  the famous crater / mountain at the east end of Waikiki beach. I used this song, since, to little D, that slide was like a mountain.
Today I am pleased to tell you our not-so-little D, at age 5 (and three-quarters!) climbed the actual Leahi himself! In fact he was able to climb to the top far faster than dear old Mom (it was quite hot and humid that day).
While I don't have any video of him hiking, I do have the some memorable stills of the views we saw as we climbed up (some of which already appear on my previous post, but I think are worth highlighting), and I have these perfect shots of D with Leahi behind him, at sunrise, on Waikiki beach: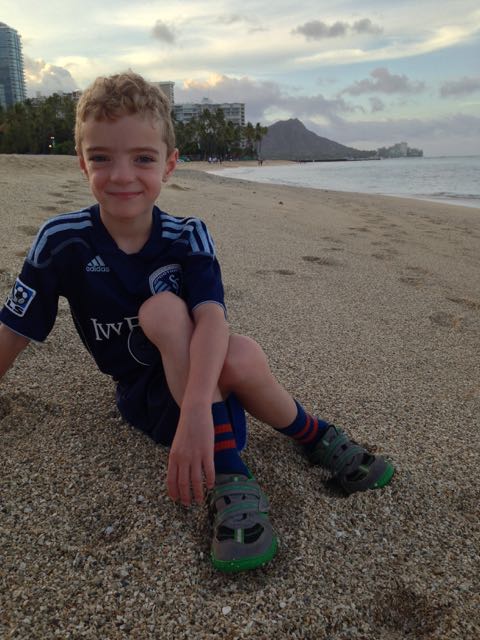 Here is what I saw on the way up the mountain: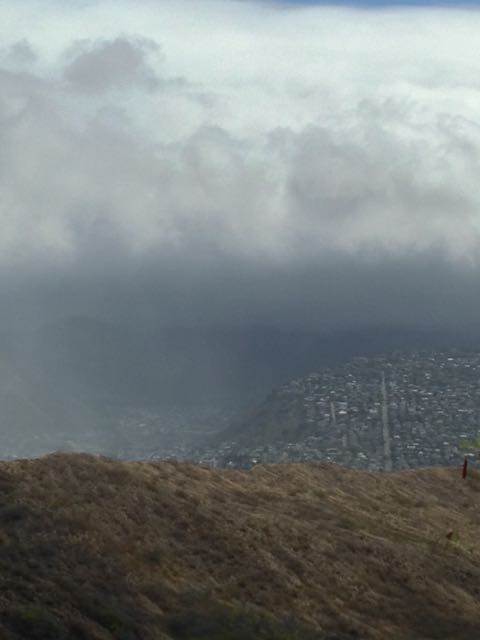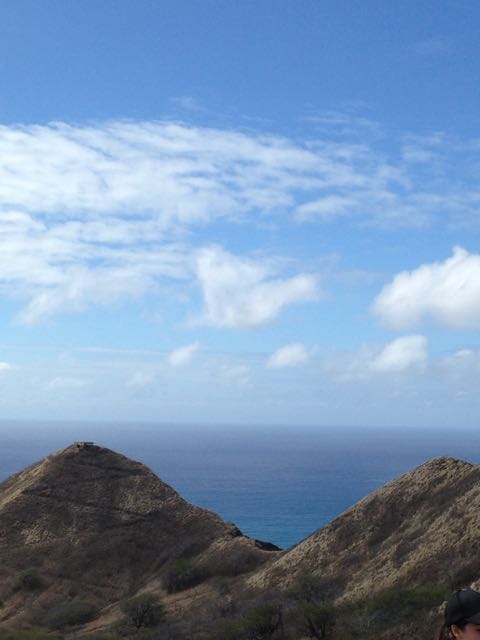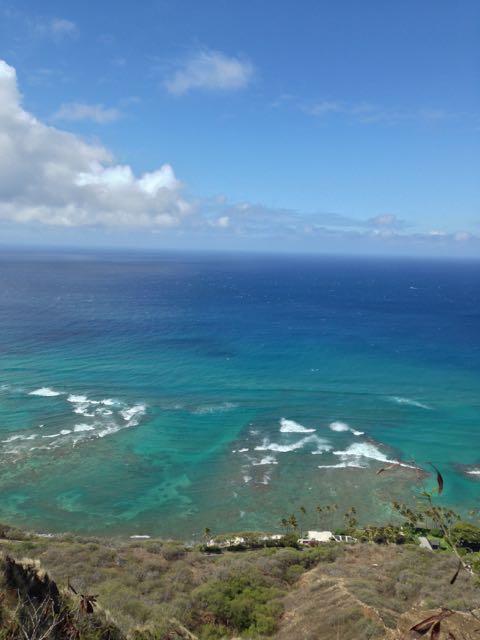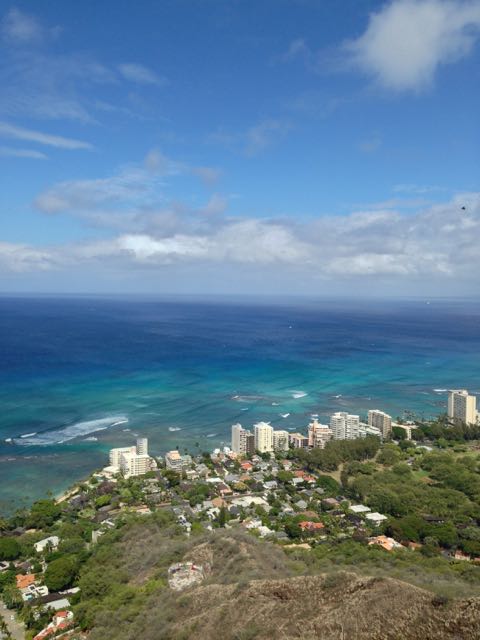 To me, one of the amazing things about these shots is that you can see how shallow the water is near the beach, and you can see the coral reef and rocks right there, by the shore. You also get a sense of how dense the capital is, but at the same time, how natural it still feels, like it's all just always been there.