Over the Martin Luther King long weekend, D got to do some homework. This was very exciting, and fun. Part of the homework was a game in which you had to match a numeral (4) to a tally symbol (IIII), with the game pieces face up and then face down.
While I worked, the boys completed the rest of the homework.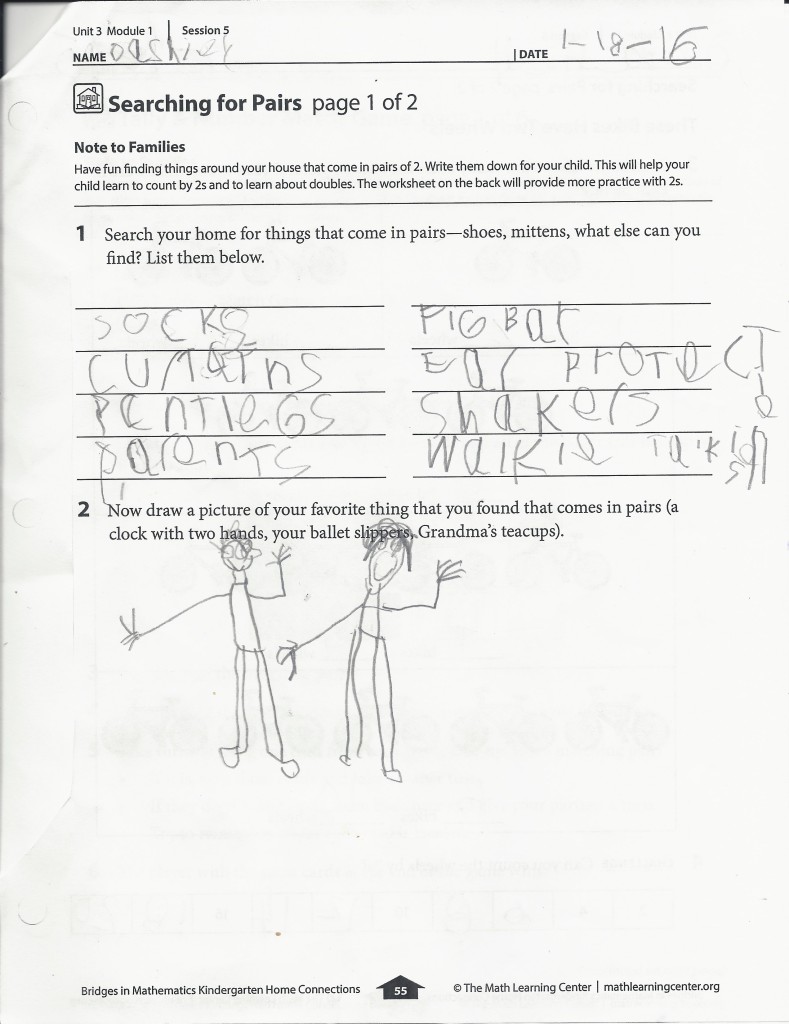 Translation of the entries D listed: socks, curtains, pant legs, parents, fig bar (2 pieces inside snack pack!), ear protection, shakers (salt and pepper), walkie talkies.
I was moved to learn that D's "favorite" pair was Mom and Dad.