I noticed from a very young age that D would give up too easily when trying something new. For a long time we've been trying to re-enforce that he needs to learn to do things even if they seem difficult. I've been trying to cultivate in him the art of struggling.
This morning I was greeted with an unexpected manifestation of our efforts: D opened the safety gate that is meant to keep him away from the stairs when groggy (or should he prove to be sleepwalker). As I was making my coffee I heard a click, then "Mommy, I did it! I got the gate open. I kept trying!"
As parents we too need to remember this — and some days it's not easy. I work on food a lot, often re-introducing things D thinks he doesn't like, and it's magical when it pays off. After a lifetime of not wanting to eat rice, D said, "More rice, please!" at dinnertime. Eventually he just forgot he "didn't like" rice. Hooray!
And speaking of sticking with things…the other morning I went into D's room when I saw him get out of bed (via the web cam), and found him on his room potty. He got up, pulled his pants up and shooed me away, stating: "Mommy, I still want to sleep."
D has a surprising amount of patience when assembling Legos (with Mom or Dad– still not quite ready to play with Lego brick on his own. He is much more interested still in making the assembled autos go).
Here are the results of their efforts!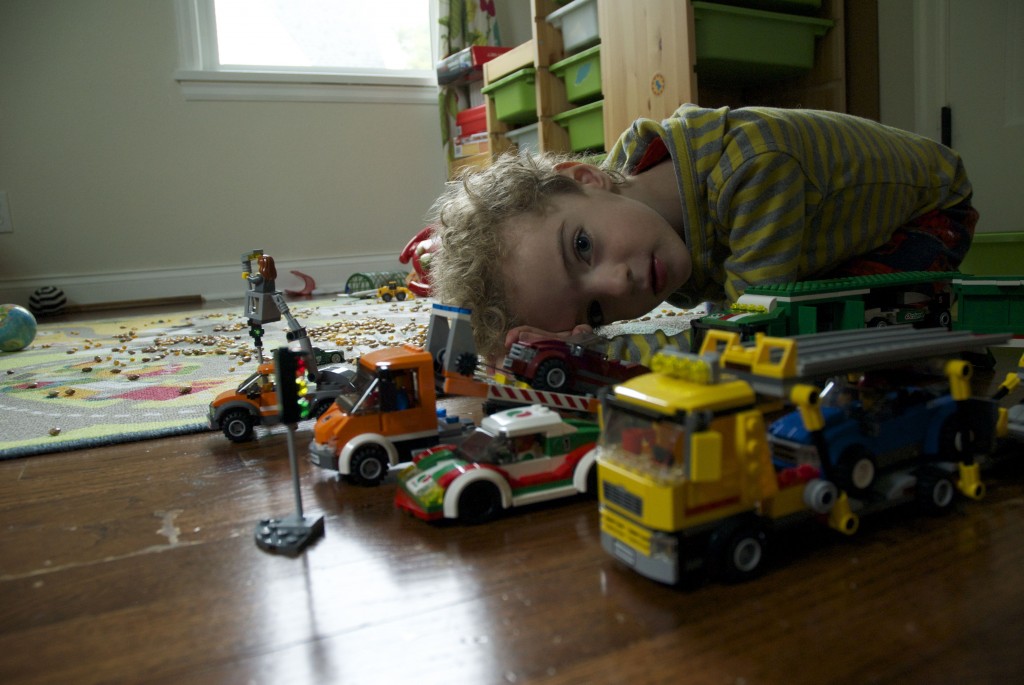 In what was perhaps the best example of his perseverance — and the biggest treat for me — was that D insisted upon joining me on my entire 5k (3 mile) Melanoma Fun Walk! I didn't think he could stick it out, especially before hand, with all the crowds, vendors, people talking over PAs– lots of sensory overload. But once we hit the road he found his stride and was so proud to cross the finish line with me.
Thanks to all of you who donated for your participation!
Taking streetcar to the Fun Walk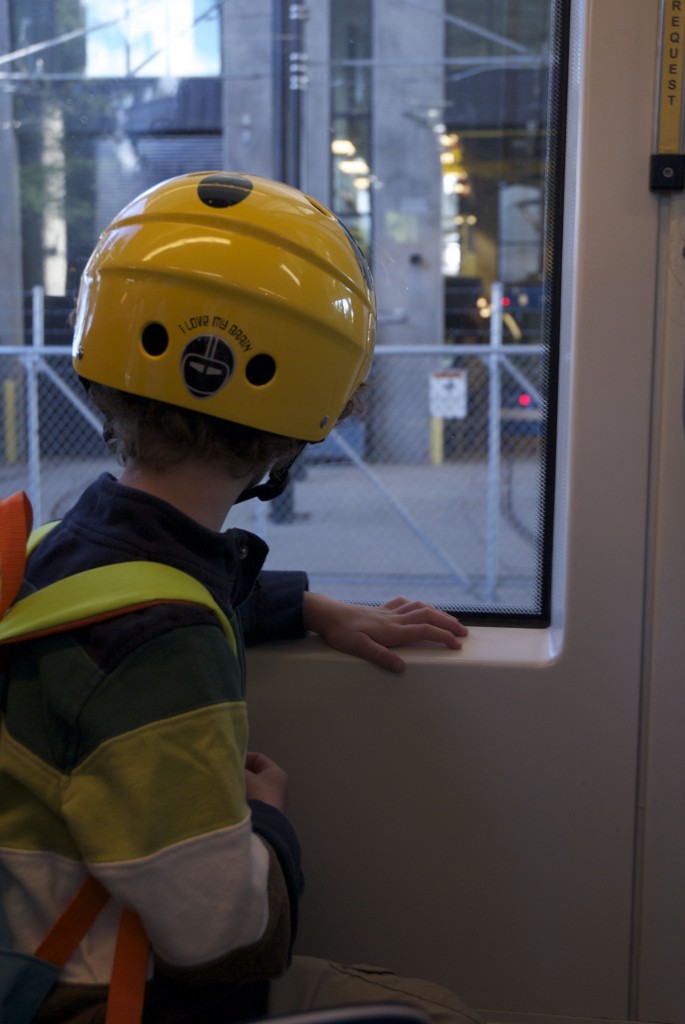 Group warm up


On the road raising money for Melanoma Research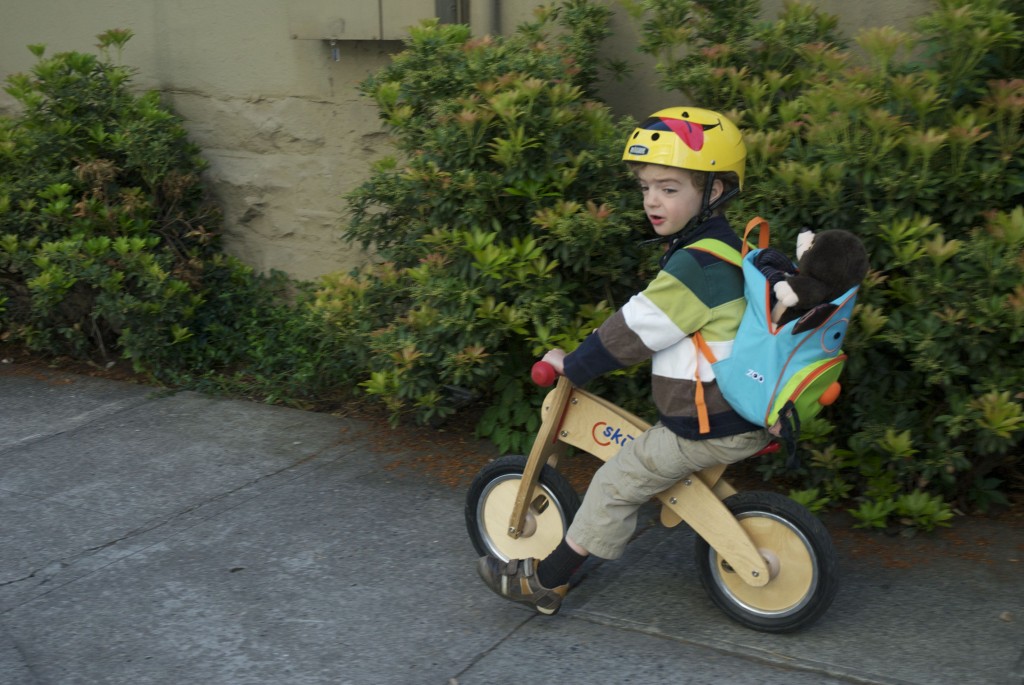 At the Finish Line


Tuckered out post walk (not really asleep)