Dashiell loves to watch Fireman Sam, and he takes the characters to heart. He's taken to referring to himself as "Sam" and to his caretaker pal Shelli as "Penny." This is high praise indeed; he always cheers when Penny is featured in a scene and anxiously awaits her heroics, like diving into the icy waters off Wales to rescue someone.
When our previous sitter Rhanda had to leave us unexpectedly, Shelli was there to save the day, so it's a fitting nickname. Thank you Shelli! We are so grateful for you.
Shelli started a sweet notebook chronicling the Adventures of Sam and Penny! Here is an excerpt.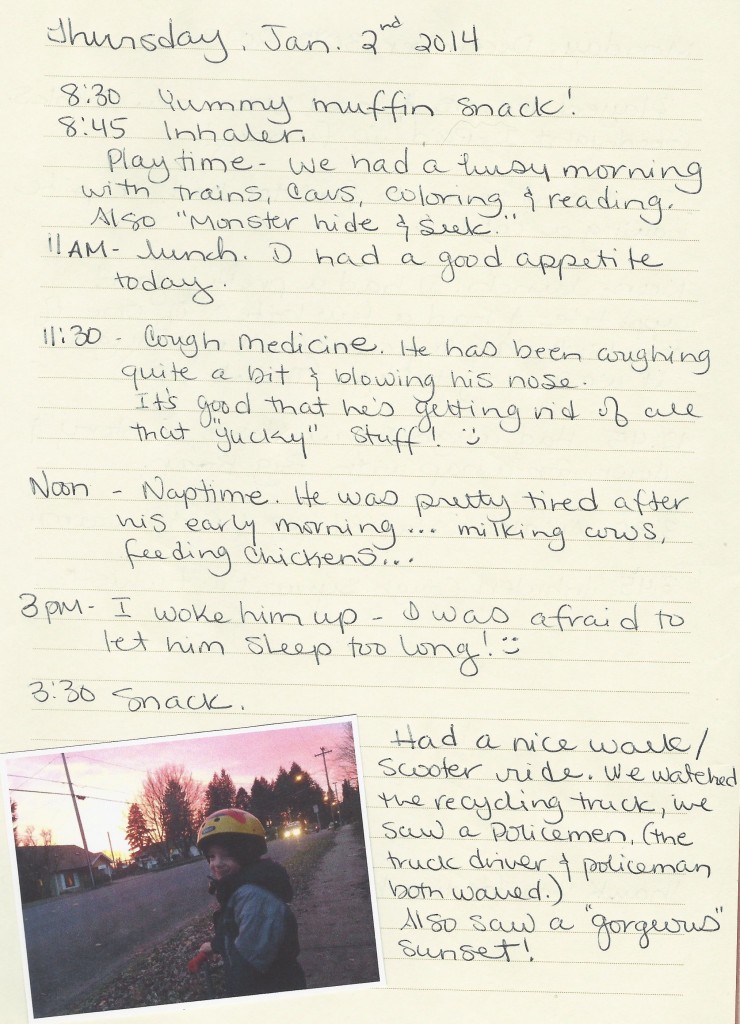 For Christmas, Shelli got D in the act of gift-giving. D was quite proud of himself and proudly handed each present to us. Here is the wrapping paper they made for the framed photo gifts.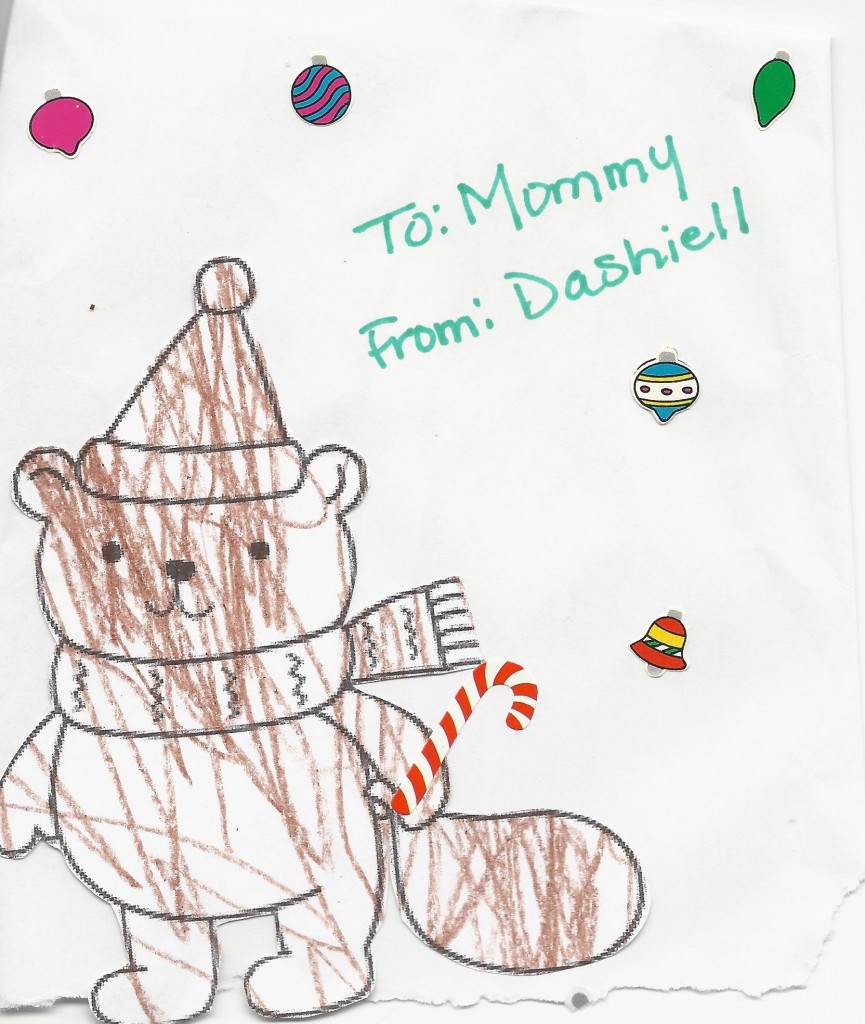 We are looking forward to all the adventures 2014 will bring.