Last weekend we visited the Evergreen Space Museum's "Waves & Wings" waterpark!
If you look closely you'll see there are waterslides coming out of the plane's emergency exits (using the link above, check out the video of them lifting the huge plane onto the roof!)
The waterpark is part of a larger campus that houses space and air museums (home of the Spruce Goose!) and an IMAX theater…all within about an hour and a half drive from us in McMinnville, OR. The sheer size of the buildings is worth seeing, not to mention the "Spruce Goose" vineyard on the property. When you enter the parking lot, the pavement is painted like a runway. The Prius in front of me pulled over to the side, as if they were worried a 747 was coming their way…so, lots of excitement, even before we set foot in the place!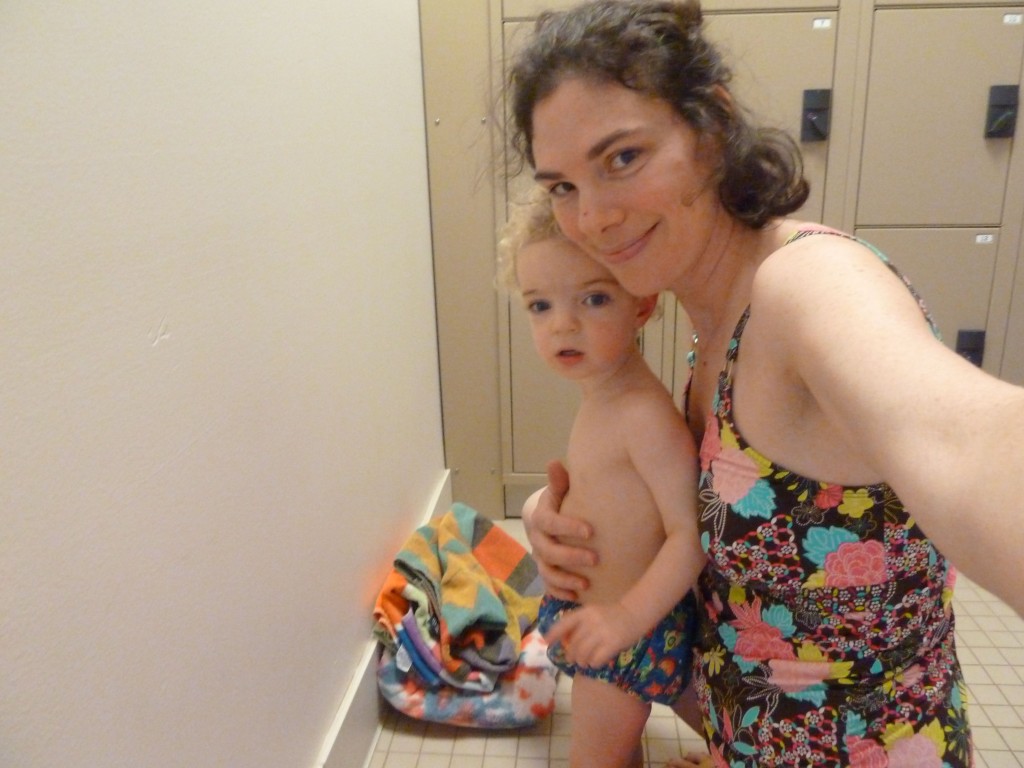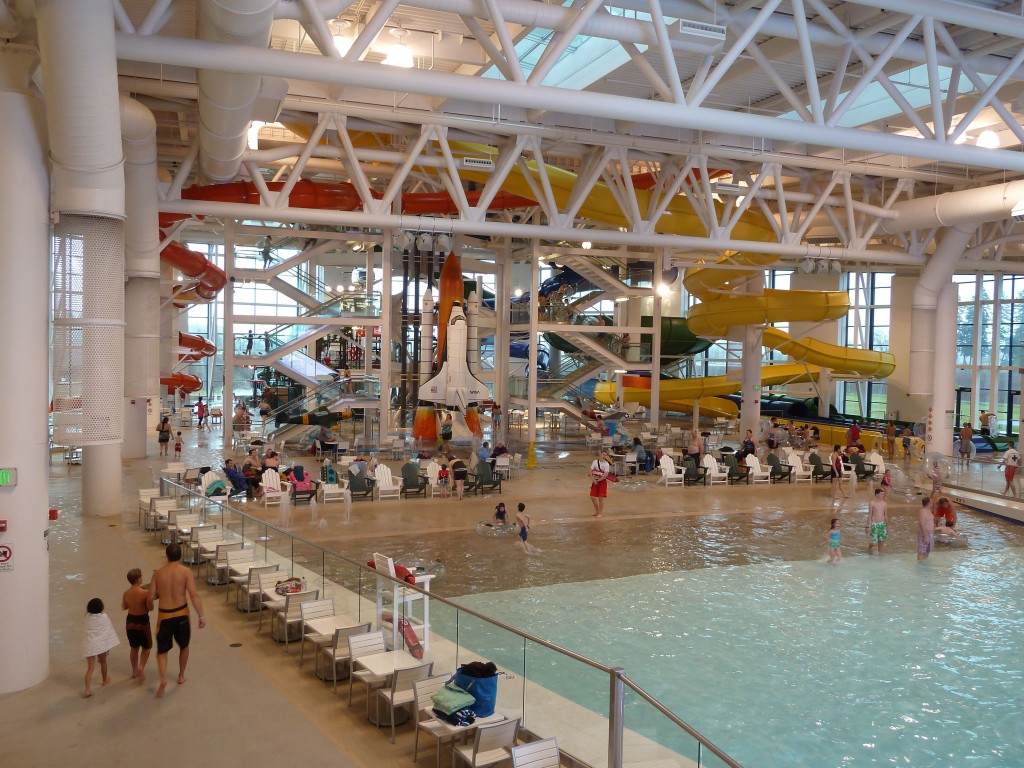 We beat the holiday-weekend rush and were able to explore before the masses showed up around lunch time.
Upstairs, there's a wonderful small educational exhibit all about water. I was really impressed with how engaging it was. I think Dash enjoyed that even more than the waterpark itself. It had lots of things he could do right at his height: he manned a submarine, took a trip in a lunar rover, and took boats up and down the Columbia River using locks and current from the Bonneville dam. He also ran around a lot. And climbed the stairs. Over and over.