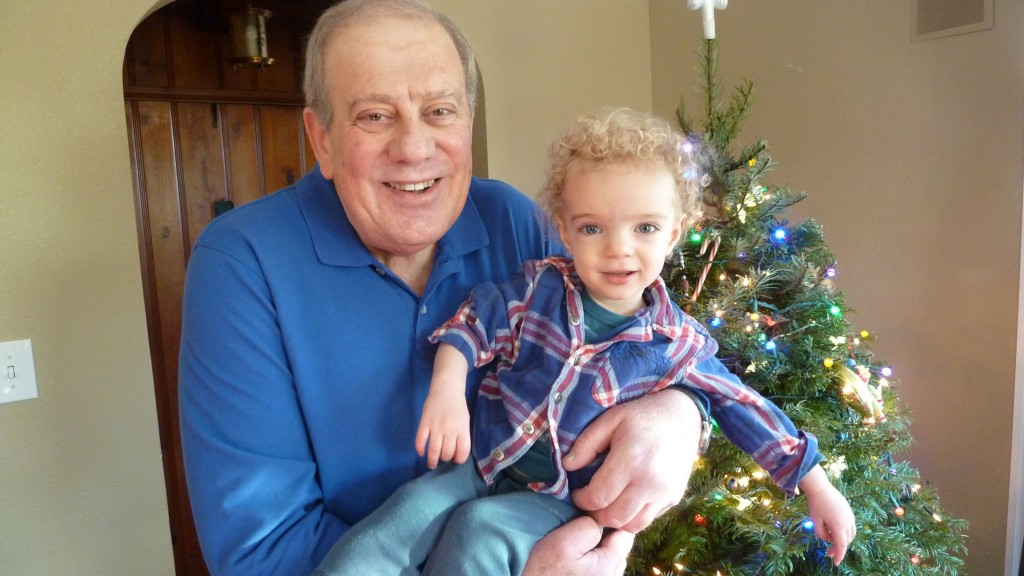 Dash got an extra gift this year: a vist from Grandpa Ed. Dashiell definitely remembered Grandpa and was excited when I told him Grandpa was coming to visit on an airplane. They had fun playing with Dash's new trains, blocks and books. I saw Dash on Grandpa's lap at least twice asking him to read to book to him; when we took separate cars, Dash asked several times about Grandpa's wherabouts.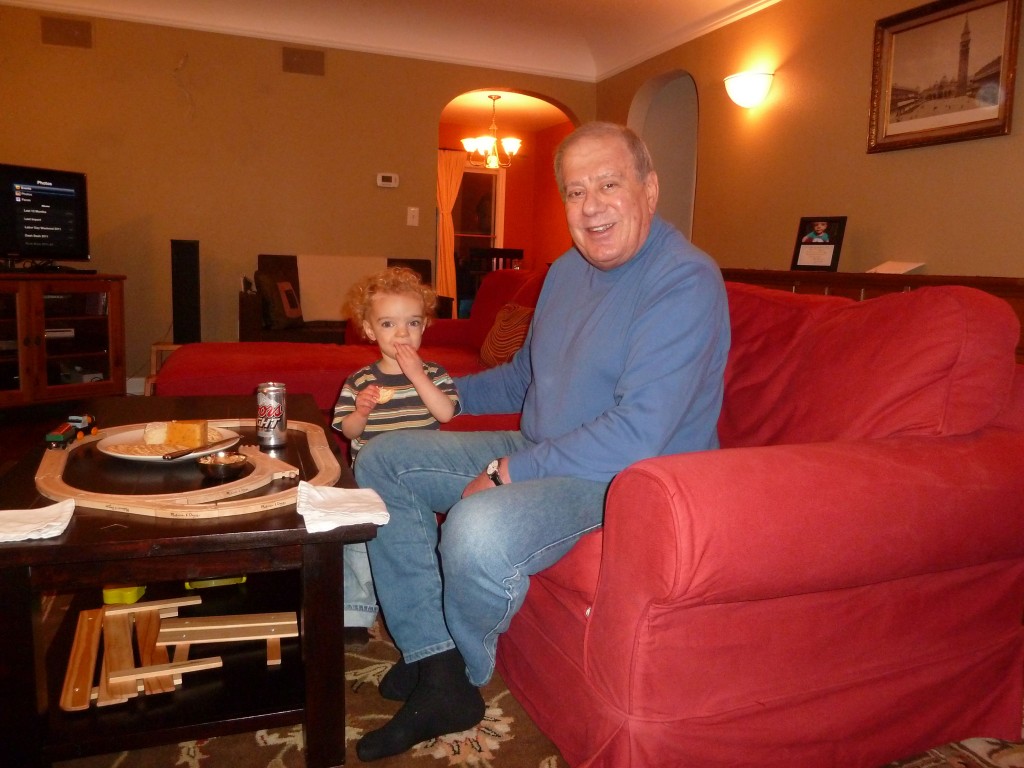 We spent a (rainy but still pretty) Christmas day at Skamania Lodge.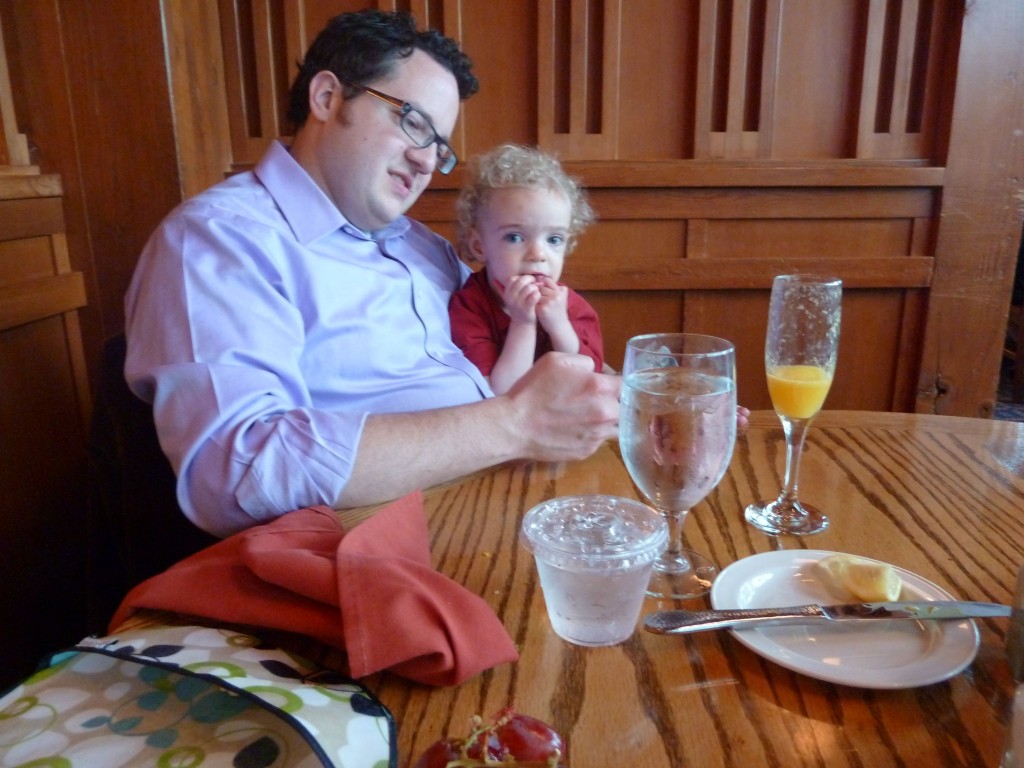 Dad also helped us get the toy room organized; after all the additional toys I realized we had all these great new things but no where to put them. It was time to get rid of the changing table/dresser in the toy room anyway. A trip to Ikea solved all our problems, and when Dash and I came downstairs after a long nap, the room had been transformed by some hard working elves (thanks Dad, Lisa and Jeff!)!
Now we have a chance of walking around without tripping over something.
Finally, we braved the rain and wind to make a visit to Oregon Zoo Lights, a holiday tradition in these parts. The Oregon Zoo gets transformed by a million lights, and a train takes you around the entire zoo to see each display.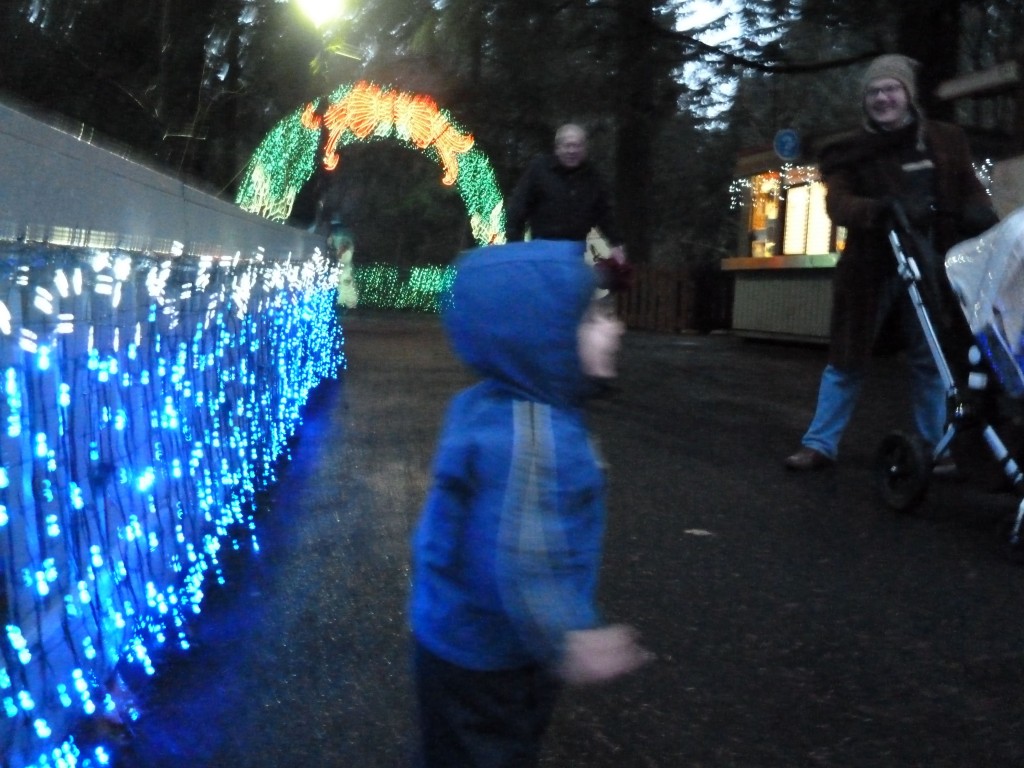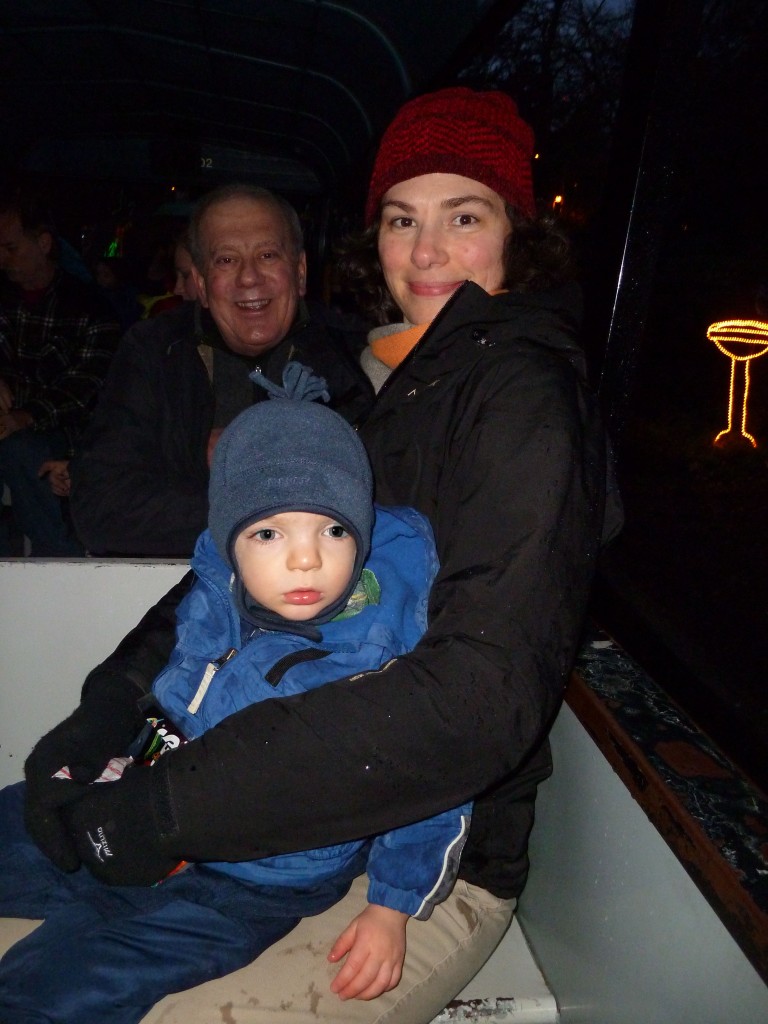 Thanks for spending the holiday here, Dad!