Now that tooth #8 has broken through (!) we seem to be getting a short break from The Difficulties.
Let's celebrate and play outside!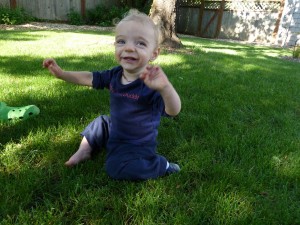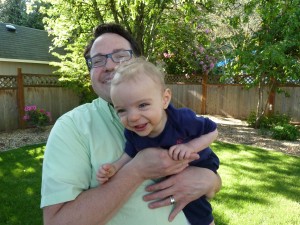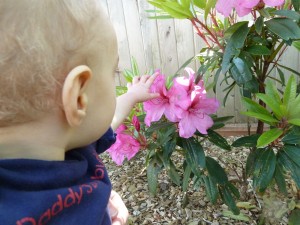 You may have noticed Dashiell is wearing a necklace. It's not jewelry, although it does compliment his "chicken neck." It is a string of hazelwood pieces meant to help with lowering the acidity of his skin. It's the acidity that (apparently) contributes to his eczema and the terrible teething rashes he had on his face. It seems to have worked, at least a little bit. I noticed that, on days when the necklace got left behind, the face rash seemed worse. I know it sounds a little wu-wu, but I do think it turned the volume down a bit. And his body eczema is all gone, except for one stubborn spot behind his right knee. Check out the necklaces at the Canadian company called HazelAid.